Reality star Kim Kardashian and rapper husband Kanye West who married in 2014  are celebrating again. This is their third wedding anniversary today. As it is traditional with the Kardashian clan, the event had all the trapping of affluence and royalty.
Kim, an internet sensation and mother of two  couldn't hide her joy. She took to her website and a loving message to her husband as well as behind the scenes photos of her dress fitting with Riccardo Tisci.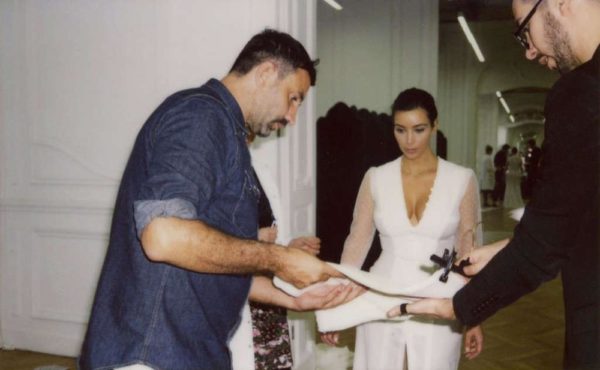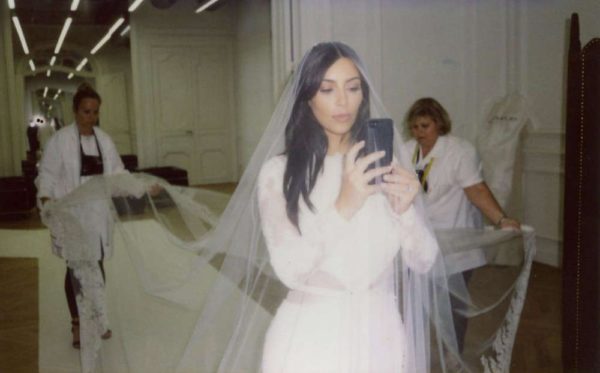 Her message was "Happy three-year anniversary babe! Thank you for being the best husband and father. I love you so much".
"I can't believe it's been 3 years! For our wedding anniversary, I wanted to share some BTS pics of my dress fitting with Riccardo Tisci."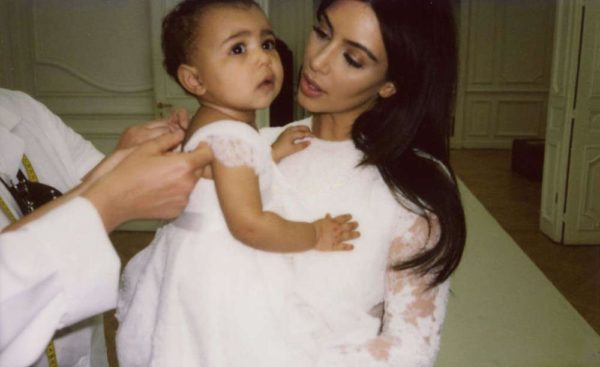 However, there's been no word from  Kanye West
According to E! Online, Kanye West and Kim Kardashian have plans to spend their third wedding anniversary together because "They have been really working on their marriage and their overall daily lifestyle with incorporating each other in it during crazy and busy times. Their kids have been the stick that has kept them together in hard times. Kanye and Kim both been through a lot but they have both got help and counseling on their own and with each other."